Description
IMPORTANT: Synthetic Vitamin B9 (Folic Acid) May Be Harmful To Your Health. Take This Instead…
"NEW and Improved! Daily Vitamin Mineral and Complete B-Complex Using Methyl Folate Instead of Folic Acid."
"What if you could have the energy and extra 'ZING' in your life that you always needed and wanted."
Tired All The Time? Vitamins Not Giving You Energy? This May Be The Answer…
You probably already know that Vitamin B9 may help with your body's production of proteins and neurotransmitters. This includes serotonin for mood, sleep, pain control, and digestion…
Dopamine for attention, problem-solving, and memory…
And norepinephrine for your fight or flight response, energy, and blood flow.
B9 may also be linked to making eggs and sperm and could also help prevent neural tube defects in babies.
B vitamins are crucial. They are linked to turning what you eat into energy. They may also affect the health of our nervous system, metabolism, organs, muscles, skin, and hair. They could also be heavily involved with cell growth, development, and functioning.
Now, you may be thinking…
I can just take a daily multivitamin, right?
Folic Acid
Not Good Enough?
Studies reveal that a large part of our population may not be able to absorb folic acid from the food we eat. Most store-bought sandwiches, pizzas, breads, crackers, pasta, cereals, cakes, cookies, bagels, and loads of other prepared foods are "fortified" with a version of Vitamin B9 called folic acid, which often could be absorbed less easily. That's why you might prefer to choose a DIFFERENT kind of B9. Inefficient B9 or folate deficiency might make you more prone to:
However, compensating by eating "fortified" foods is not the answer.
In fact, adding even more folic acid could make it worse.
Folic Acid Toxicity:
Too Much Of A "Good" Thing?
If you continue eating foods "fortified" with folic acid, all that unabsorbed folic acid in your body may add up to dangerous levels.
Over time you may experience signs of folic acid toxicity such as brain fog, poor focus, moodiness, and sleeplessness.
In other words…
Consuming "difficult to absorb" folic acid fortified foods may lead you to get both folate deficiency AND folic acid toxicity.
DESIRE with Fenugreek is a daily multivitamin multimineral complex that uses 5-MTHF Methyl Folate as Vitamin B9, not folic acid.
Vitamin B12
and Homocysteine
Homocysteine is an amino acid you get from protein.
High levels could be linked to:
Interestingly, high homocysteine levels usually indicate a deficiency in vitamin B12.
Homocysteine also has a negative impact on mental health and mood. People with high homocysteine also struggle with detoxification.
DESIRE with Fenugreek ensures you get bio-available Methyl Folate and Vitamin B-12. In fact, you get a full Vitamin B complex in each tablet.
DESIRE with Fenugreek is a daily multivitamin, multi-mineral complex for 40+ men, women and couples that includes an additional botanical that may offer libido support.
From A-Zinc… Get 100% of the recommended daily allowance of vitamins and minerals with an additional 300mg of Fenugreek seed extract.
All the essentials with B-Complex featuring B1, B2, B3, B5, B6, B7, B9, Methylcobalamin, TMG, and Vitamins A, C, D3, E, K1, and K2, plus Iodine, Iron, and minerals including Boron, Chromium, Copper, Magnesium, Manganese, Molybdenum, Selenium, and Zinc.
Made with 5-MTHF, a bioavailable methyl folate source, and 300 mg of Fenugreek Extract per serving which may provide support for hormones, libido, insulin, cholesterol and immune function.
Fenugreek may be what finally gives you that extra "ZING" in your life you've been needing. Studies confirm Fenugreek could have a powerful role on the human libido.
DESIRE with Fenugreek is part of a 90-day libido vitamin trio that can be cycled each quarter for maximum health and intimate vitality. Made for mid-life couples to take together.
The other two daily vitamin mineral formulations in this libido trio are DESIRE with 300mg Tribulus Terrestris and DESIRE with 300mg of Tongkat Ali.
The same multi-vitamin multi-mineral complex is in all three bottles. The only difference is which libido botanical is included.
Take DESIRE with Fenugreek first. Then try DESIRE with Tribulus Terrestris and DESIRE with Tongkat Ali the following months. See which you like best, or continue cycling through the over time for the ultimate cycle.
DESIRE with Fenugreek may support:
Is DESIRE with Fenugreek
Good For Libido Potency?
DESIRE with Fenugreek is formulated for couples to take together. In addition to being a full multivitamin multimineral complex, it has 300mg of Fenugreek seed extract. Fenugreek has been used by our ancestors for thousands of years as well as studied in clinical research by today's modern medical professionals.
DESIRE with Fenugreek is not recommended if you're pregnant, on blood thinners, or if you have a hormone-sensitive cancer. Talk to your doctor. And please take extra caution if you're in delicate health. We truly care about you.
"Better Than Your
Regular Daily Vitamins?"
We designed DESIRE with Fenugreek to fit into your busy life.
It contains 100% of the recommended US daily vitamin and mineral allowance. It also has an added BONUS. Now, you have the benefit of a science-backed botanical that may be linked to libido-boosting properties.
Forget having to add ANOTHER capsule to your supplement regimen. Replace your daily vitamin with this complete libido multi-vitamin.
And even better? Couples can share bottles and compare their experiences taking them.
"All Our Supplements Are
Made In The USA With Love."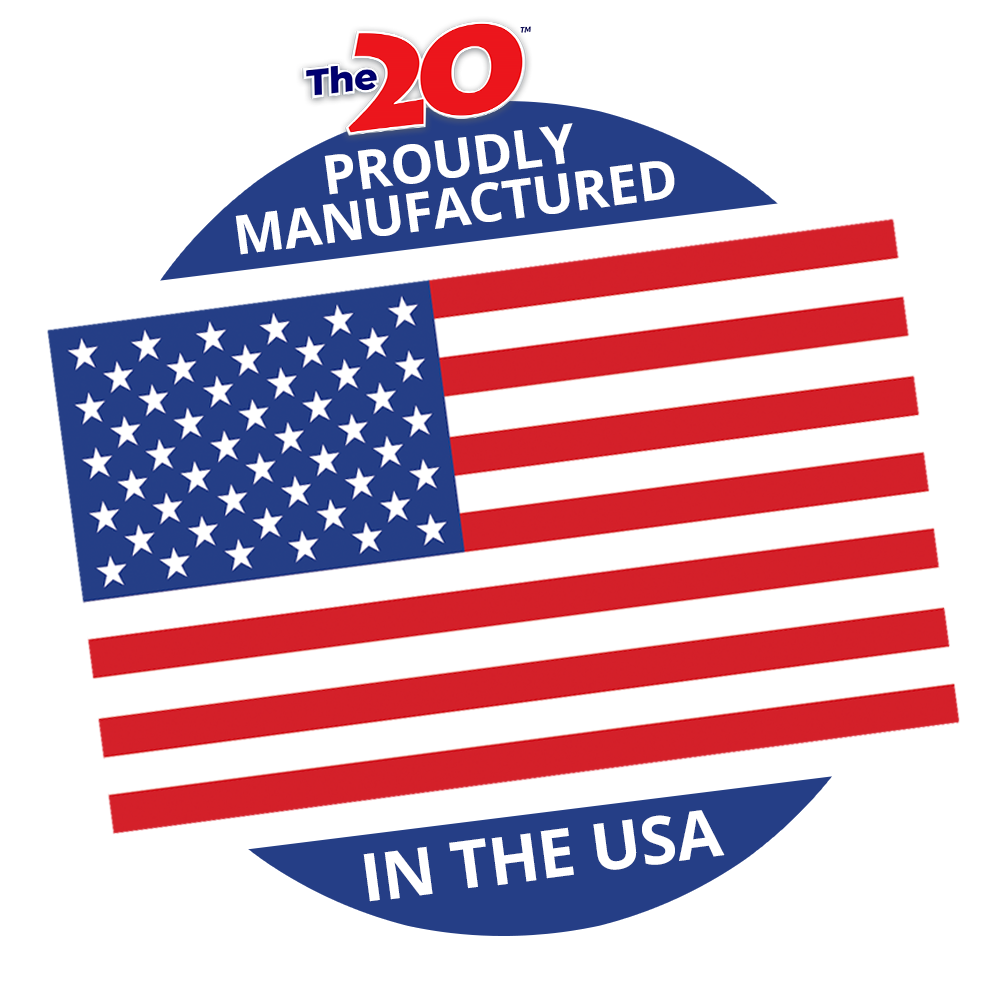 We produce the TRIO Desire Vitamins with the highest quality possible.
We work with one of the leading manufacturers of high-quality dietary supplements. They produce the TRIO in the United States of America.
We know them ourselves and speak with them on a regular basis. These dietary supplements are custom made for you.
Everything is done in their facility according to our specifications. And most important, we developed our vitamins with the guidance of several doctor's opinions.
Your vitamins are:
Every bottle of your vitamins is purity-certified. We do this through Certificates of Analysis. We promise to meet our label claims through the entirety of its stated shelf life.
An "analytical assay" is done on every batch. We do this to confirm that the desired amount per dose is in each capsule.
The ingredients in the TRIO Desire Vitamins are considered safe. This is according to existing data that we possess. The U.S. Food and Drug Administration has also granted GRAS (Generally Recognized As Safe) status to our supplements.
Now, this is important. If you:
Then consult your healthcare professional before using this supplement.
Here's one IMPORTANT thing. DESIRE with Fenugreek is gluten-free, sugar-free, lactose-free and non-GMO.
We also use recyclable HDPE which is the smarter and greener choice towards sustainability. Please recycle.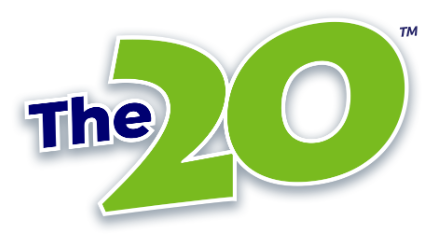 We stand for healthy ingredients that make a real difference.
The TRIO Desire Vitamins is part of a series of intimate vitality and foundational health-related supplements brought to you under the brand, The20. These include DESIRE with Fenugreek, DESIRE with Tribulus Terrestris, DESIRE with Tongkat Ali, as well as FLOW, the world's first Nitric Oxide blood flow supplement made from organic fruit and vegetables.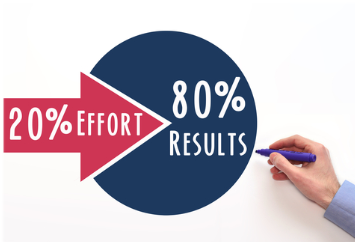 Our company, "The20" comes from the Pareto Principle. This is the 80/20 rule. This states that 80% of your results come from 20% of your efforts.
Imagine if you knew which 20% worked! Life would be so much more productive and optimal.
Well, we do know what works because we pay for the research data.
Then we go the extra mile to make high-quality ingredients for you, your friends and families. And we put the ingredients that work into our formulations.
Our name is our reputation. We want you to be confident that you are getting the best source of ingredients for all-important daily health and desire support.
Our Promise:
We strive to provide the best science-backed products that deliver the most effective results possible.

Easy access to our loving customer care team by calling +1 307-240-6862.

These statements have not been evaluated by the Food and Drug Administration.

This product is not intended to diagnose, treat, cure or prevent any disease.