Description
Feel An Explosion Of Energy
Throughout Your Body
FLOW Nitric Oxide Booster is the world's first nitric oxide supplement made from organic fruit and vegetables, specially formulated to give you a daily boost of energy.
You probably know that nitric oxide boosts blood flow, promotes circulation, and supports healthy blood pressure levels.
This tiny molecule does does so much more:
"Nitric Oxide… plays a ubiquitous role in the body in controlling the function of almost every, if not every, organ system," according to researchers in the Journal of Experiment Gerontology.
Hundreds of studies prove nitric oxide quietly controls nearly every process in your body…
… which is why increasing your nitric oxide levels is essential to increasing your health span.
One of the most important things you can do to boost your NO levels is to use ALL the different methods your body has for producing nitric oxide.
This is absolutely essential if you want to reset your energy levels, increase your cognitive performance, and enhance your intimate performance.
That's because by the time you turn 50, you have only half as much nitric oxide as you had at 20…
… which means you need to do everything you can to give your body the nitric oxide it so desperately craves.
I'll tell you more about it in a moment, but first I want to share with you a critical mistake most people make when trying to raise their nitric oxide levels.
You see most people unknowingly use antibacterial mouthwash, or acid blockers to cut down the acid in their stomach.
But both of these products destroy the good bacteria in your mouth and your gut.
You need these bacteria to convert certain nutrients in your body into nitric oxide. When you eliminate these from your medicine cabinet, you'll automatically increase your nitric oxide levels.
Imagine charging through the day with a never-ending flow of energy…
Or effortlessly remembering every single thing on your to-do list… without looking at it even once.
That's how powerful life can be when you balance your nitric oxide levels.
Make Blood Flow Where You Want It To Go… Your Brain, Your Heart and All Your Parts
FLOW is the world's first supplement made from organic fruit and vegetables for middle-aged health enthusiasts who believe, "What I put in my body matters."
"Within A Couple Of Days I Noticed It Right Off The Bat – Fantastic!"
"It's Really Added To Our Intimate Pleasure."
"I Like Your Ingredients" "The Idea Of Supporting Circulation Sounded Great To Me."
"Happy Wife, Happy Life!"
With just two small capsules a day, you'll give your body the tools it needs to produce nitric oxide through two different pathways.
When that happens, the results you'll see will be just short of miraculous.
Day after day, your arteries, vessels, and capillaries will swell with blood…
… flooding your body with life-giving nutrients from your head right down to your toes.
When you take FLOW, you'll have the confidence that comes with knowing you've drastically increased your cardiovascular health…
… stabilized your blood pressure and cholesterol levels,
… boosted your immunity,
… sharpened your sight and hearing,
… and protected your liver, kidneys, and numerous other organs from wear and tear.
All with ZERO side effects.
Just as some people choose hormone replacement to top off diminishing estrogen or testosterone, others choose to top off diminishing nitric oxide for more blood flow for tumescence and lubrication. They work together for ageless pleasure.
Nonetheless, please don't exceed more than 12 capsules in a 24-hour period.
Antihypertensive drugs, nitrates, or other medicines that increase blood flow to the heart combined with FLOW might cause dizziness or lightheadedness. Please consult your doctor before starting.
Citrulline Is More Effective at Increasing NO Synthesis 1
Both arginine and citrulline work on the cGMP pathways in your body to produce nitric oxide. However, citrulline is found to be more effective at increasing NO synthesis.1 Arginine is the low-cost, less effective amino acid found in most nitric oxide supplements.
You must be careful about what kind of citrulline you choose, however.
There is real food-derived citrulline from watermelon…
There is citrulline derived from organic watermelon…
And then there's this:
Nitric oxide boosters are commonly made in China from pesticide-laden vats of corn liquor. The sugars released from the corn are put through chemical processes to make citrulline from arginine.
Specific bacteria transforms the corn liquor into arginine. Then an enzyme reaction is added to make citrulline. All those pesticide molecules end up in your capsules.
The citrulline in FLOW is made from organic watermelon rind.
As well, many nitric oxide supplements are made with beets. It is estimated that 90 percent of sugar beet crops are genetically-modified food, but these are red beets.
Beet-derived nitrates leverage only the one salivary pathway, rather than the dual salivary and endothelial pathways of FLOW.
FLOW derives its salivary nitrate support from organic spinach.
There is no arginine in FLOW.
Not only is arginine less effective than citrulline for nitric oxide support, herpes virus sufferers avoid arginine in fear of flare ups of shingles, HSV1 and 2, Epstein Barr, and CMV.
The FLOW formulation includes an 850 mg daily serving to support nitric oxide.
We've also added Organic Acerola cherries to provide the Vitamin C to increase absorption of the citrulline.
"We suggest that tissue saturation with ascorbic acid provides the optimal reaction conditions for adequate NO synthesis in endothelial cells," according to researchers in the Journal Of Biological Chemistry.
FLOW Has
3 Blood Flow Boosters
BLOOD FLOW BOOSTER #1:
Organic acerola cherries
A study in the Journal of Biological Chemistry showed that Vitamin C significantly increases citrulline absorption.
Acerola cherries contain 50 – 100 times more Vitamin C than oranges, so that you absorb the nitric oxide in FLOW even faster.
And we've added N-Acetyl Cysteine, the precursor to glutathione to enhance vasodilation.
"Glutathione reverses endothelial dysfunction and improves nitric oxide bioavailability," states researchers in the Journal Of The American College Of Cardiology.
BLOOD FLOW BOOSTER #2:
N-Acetyl-Cysteine
NAC is what your body uses to make glutathione, which widens your arteries. Nitric oxide is a gas that is gone in less than a second after your body produces it.
NAC helps nitric oxide stay in your body longer. Scientists in the Journal of the American College of Cardiology found that NAC enhances the effectiveness of nitric oxide.
Plus Pinus pinaster pine bark procyanidins to further increase blood flow.
"The relaxation of arteries was increased by 42 percent as compared to the group taking placebo tablets," according to researchers in the Journal Of Hypertension Research.
BLOOD FLOW BOOSTER #3:
Pinus pinaster
The tannins of Pinus pinaster, which is also known as Pine Tree bark extract, are a powerful natural antioxidant.
A Japanese study found it increases blood flow by 42%, sending more oxygen and nutrients through your body.
When you take FLOW, the five ingredients we've included help your body create more nitric oxide…
… to help reverse the loss of nitric oxide as you age.
You can increase your nitric oxide levels by eating a variety of leafy green vegetables like the ones below.
YOU CAN REPLACE THE NITRIC OXIDE YOU LOSE EVERY SINGLE DAY… AND LIVE A HEALTHIER, LONGER, LIFE
The research is clear: if you're over 40, you will continue to lose nitric oxide day after day, year after year.
That means you have two choices.
You can decide not to replace the nitric oxide your body can't produce…
… and watch while your energy fades… your memory goes… your muscles wither… and your body succumbs to any number of age-related chronic diseases.
Or you can quickly and easily improve your health span by replacing the nitric oxide your body loses.
With just two small capsules of FLOW a day, you can:
When blood flows easily to your brain, focusing becomes easier, as does remembering things you've just learned.
And imagine having a robust, intimate life well into—and beyond—your 70s…
All of this is possible when you top up the nitric oxide your body loses as you age.
FLOW is the only nitric oxide supplement that…
… uses two different pathways to help your body create more nitric oxide,
… contains organic watermelon, spinach, and acerola cherries to help your body create more nitric oxide,
And is designed to increase your blood flow, sending a stream of revitalizing nutrients and oxygen to every part of your body.
"Susan… have been taking FLOW 2 tabs/day for 10 days — I'm moist just walking around, in bed *alone*.
Does it work that fast?"
— Donna
"I haven't changed anything except I just started taking FLOW this month. Every day now I'm wetter, more moist "down there." Can I get another bottle please?"
— KK
"Can I Take More Than
2 Capsules A Day?"
Two capsules a day is the maintenance dose.
However you are welcome to take an additional two capsules thirty minutes before:
FLOW is synergistic with PDE-5 inhibitors such as Viagra, Levitra and Cialis. Men may find that once your nitric oxide system is topped up, you no longer need to rely on drugs for erectile rigidity.
Please note: Since women have just as much erectile tissue in their genitals, they need just as much blood flow for satisfaction.
Regenerative
Medicine Doctor
"The organic citrulline and nitrates make FLOW the smartest choice for nitric oxide support."
Dr. Robyn Benson, Founder of The Santa Fe Soul Center for Optimal Wellness, Sexual Regenerative Medicine and Natural Esthetics Expert, GAINSWave Practitioner, O Shot and P Shot Provider, Medical Advisory Board The20, and Host of the Younger with Dr. Robyn Benson podcast
"Well now, I've been taking 2 caps of FLOW every morning for 6 weeks and only recently read the suggestion to take 2 before lovemaking…
OMG – my LoverBoy visited for a Hot Lunch today and we had a 2 hour love making conversation – oral both – maybe 30 min BJ, deep penetration, slow teasing and squeezing at the entrance of my sacred temple … I had 7 orgasms (he was sooo proud of himself …) it was intense, fun, liberating and memorable.
P.S. He is 58, I'm 74.
You have my permission to use this as a testimonial."
— Donna xo
"All Our Supplements Are
Made In The USA With Love."
We produce BOOST with the highest quality possible.
We work with one of the leading manufacturers of high-quality dietary supplements. They produce BOOST in the United States of America.
We know them ourselves and speak with them on a regular basis. These dietary supplements are custom made for you.
Everything is done in their facility according to our specifications. And most important, we developed our vitamins with the guidance of several doctor's opinions.
Your vitamins are:
Every bottle of your libido vitamins is purity-certified. We do this through Certificates of Analysis. We promise to meet our label claims through the entirety of its stated shelf life.
An "analytical assay" is done on every batch. We do this to confirm that the desired amount per dose is in each capsule.
The ingredients in BOOST are considered safe. This is according to existing data that we possess. The U.S. Food and Drug Administration has also granted GRAS (Generally Recognized As Safe) status to our supplements.
Now, this is important. If you:
Then consult your healthcare professional before using this supplement.
Here's one IMPORTANT thing. BOOST is gluten-free, sugar-free, lactose-free and non-GMO.
We also use recyclable HDPE which is the smarter and greener choice towards sustainability. Please recycle.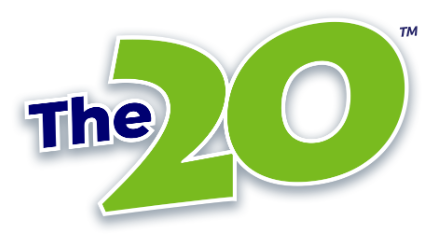 We stand for healthy ingredients that make a real difference.
BOOST is part of a series of intimate vitality and foundational health-related supplements brought to you under the brand, The20. Additional libido vitamins include DESIRE and DRIVE, both with libido botanicals, as well as FLOW, the world's first Nitric Oxide blood flow supplement made from organic fruit and vegetables.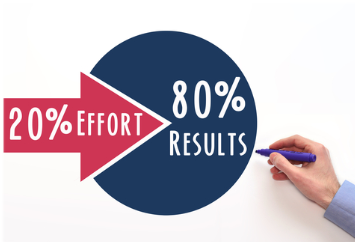 Our company, "The20" comes from the Pareto Principle. This is the 80/20 rule. This states that 80% of your results come from 20% of your efforts.
Imagine if you knew which 20% worked! Life would be so much more productive and optimal.
Well, we do know what works because we pay for the research data.
Then we go the extra mile to make high-quality ingredients for you, your friends and families. And we put the ingredients that work into our formulations.
Our name is our reputation. We want you to be confident that you are getting the best source of ingredients for all-important daily health and libido support.
Your Total Satisfaction Is
Our Primary Objective
Take BOOST with 5-MTHF Mehtyl Folate.
Experience how it makes you feel. How it makes even the little things better. Notice how it affects your energy and mood. And of course, your lust for life.
If you are not 100% satisfied with the results… we've got you covered. Return the unused portion within 90 days of purchase.
Our experienced customer care team will take care of you. They will issue a full refund, minus any shipping and handling fees.
90-Day, 100% Money-Back
Guarantee With a Smile
We care about all of our customers and know many of them by name. We'd love to know you!
Some of our repeat customers have been "part of the family" for over a decade.
We want to hear from you when FLOW is working great, you're feeling the difference in many ways throughout the day… And equally, if there is any reason this supplement is not right for you, we want to know that too.
You can talk to our customer care team during business hours by calling +1 307-240-6862. You can email [email protected] anytime.
We want to delight you. We want to earn your trust. And we want you to feel healthy and happy.
Your parents and grandparents weren't lucky enough to enjoy the benefits of nitric oxide…
But you can.
Don't regretfully resign yourself to running on fumes… No energy to socialize… three trips back to the house for things you forget… feeling winded going up one flight of stairs… and grrrr… the irritability that goes along with gettin' old.
Please eat some watermelon for breakfast… a spinach and arugula salad for lunch… and get your cardio every day…
The simplest, easiest, way to increase your blood flow is by taking taking two little capsules of FLOW every day.
Think of it like your daily vitamin. Or fish oil for your heart. FLOW is a foundation of healthy aging.
This supplement is a daily gift you give your health span.
1. l-Citrulline Supplementation: Impact on Cardiometabolic Health
https://www.ncbi.nlm.nih.gov/pmc/articles/PMC6073798/
2. Effects of Age on Endothelium-Dependent Vasodilation of Resistance Coronary Artery by Acetylcholine in Humans
https://www.researchgate.net/publication/237735453_Effects_ofAgeon_Endothelium-Dependent_Vasodilation_ofResistance_Coronary_Artery_byAcetycholine_inHumans
l-Citrulline Supplementation: Impact on Cardiometabolic Health
https://www.ncbi.nlm.nih.gov/pmc/articles/PMC6073798/
Health effect of agricultural pesticide use in China: implications for the development of GM crops
https://www.nature.com/articles/srep34918
Combined L-citrulline and glutathione supplementation increases the concentration of markers indicative of nitric oxide synthesis
https://www.ncbi.nlm.nih.gov/pmc/articles/PMC4472409/
N-acetylcysteine inhibits in vivo nitric oxide production by inducible nitric oxide synthase.
https://www.ncbi.nlm.nih.gov/pubmed/11485373
Dose-ranging effects of citrulline administration on plasma amino acids and hormonal patterns in healthy subjects: the Citrudose pharmacokinetic study.
https://www.ncbi.nlm.nih.gov/pubmed/17953788
Manipulation of citrulline availability in humans.
https://www.ncbi.nlm.nih.gov/pubmed/17901164
Generally Recognized as Safe (GRAS)
https://www.fda.gov/food/food-ingredients-packaging/generally-recognized-safe-gras
Citrulline malate enhances athletic anaerobic performance and relieves muscle soreness.
https://www.ncbi.nlm.nih.gov/pubmed/20386132
The sweet danger of sugar
https://www.health.harvard.edu/heart-health/the-sweet-danger-of-sugar
Cerebral blood flow regulation by nitric oxide: recent advances.
https://www.ncbi.nlm.nih.gov/pubmed/19293146
Our Promise:
We strive to provide the best science-backed products that deliver the most effective results possible.
Easy access to our loving customer care team by calling +1 307-240-6862.
*These statements have not been evaluated by the Food and Drug Administration. This product is not intended to diagnose, treat, cure, or prevent any disease.